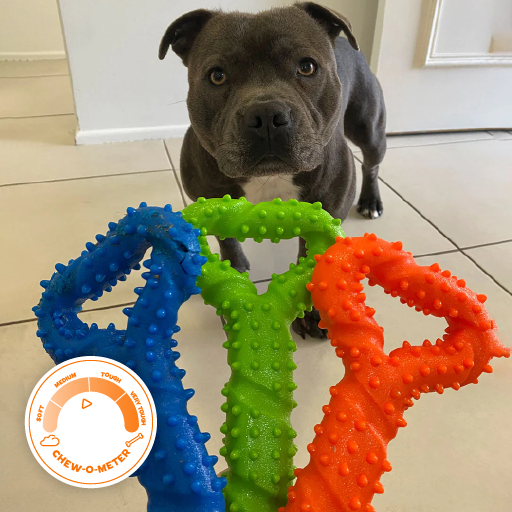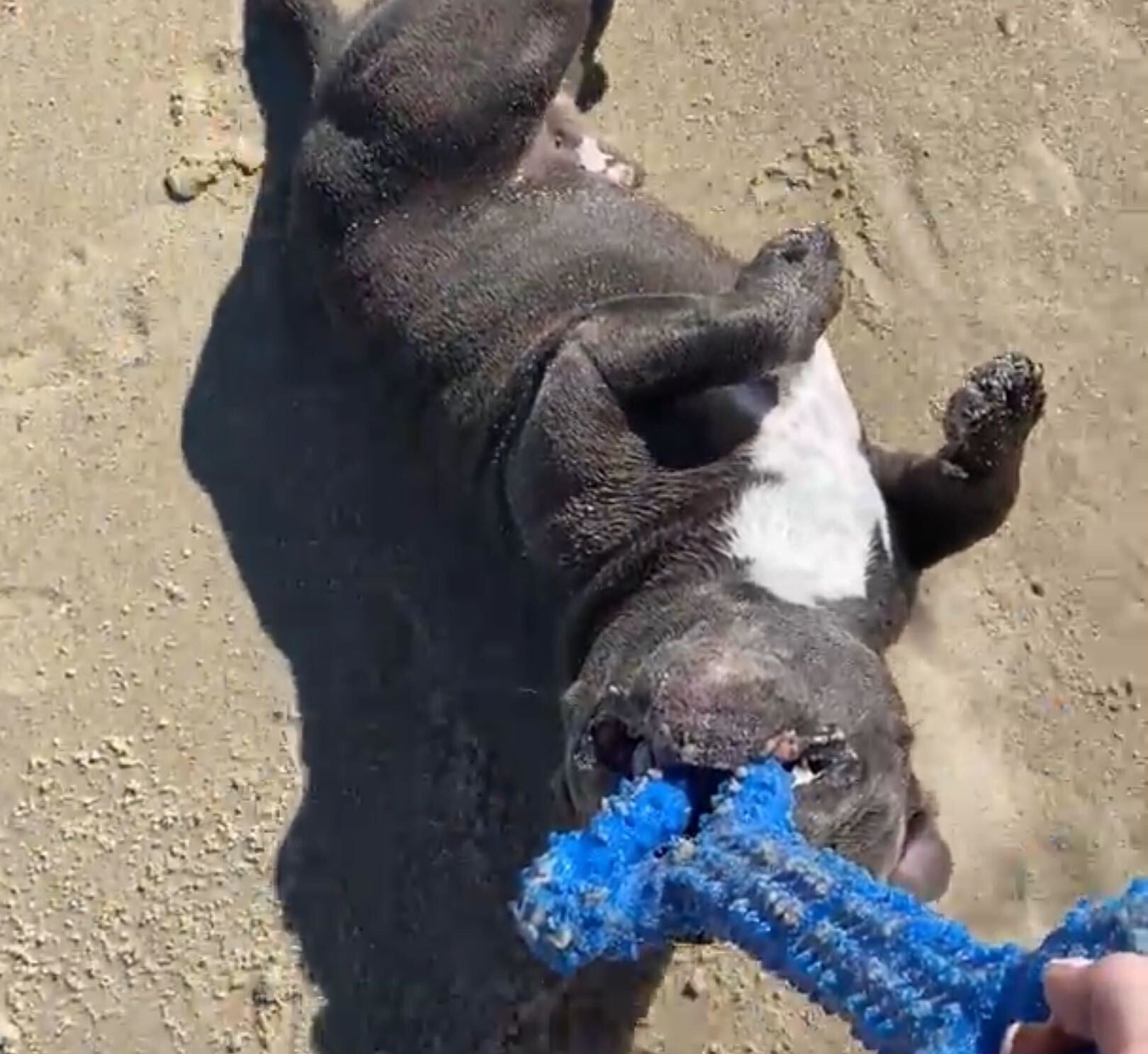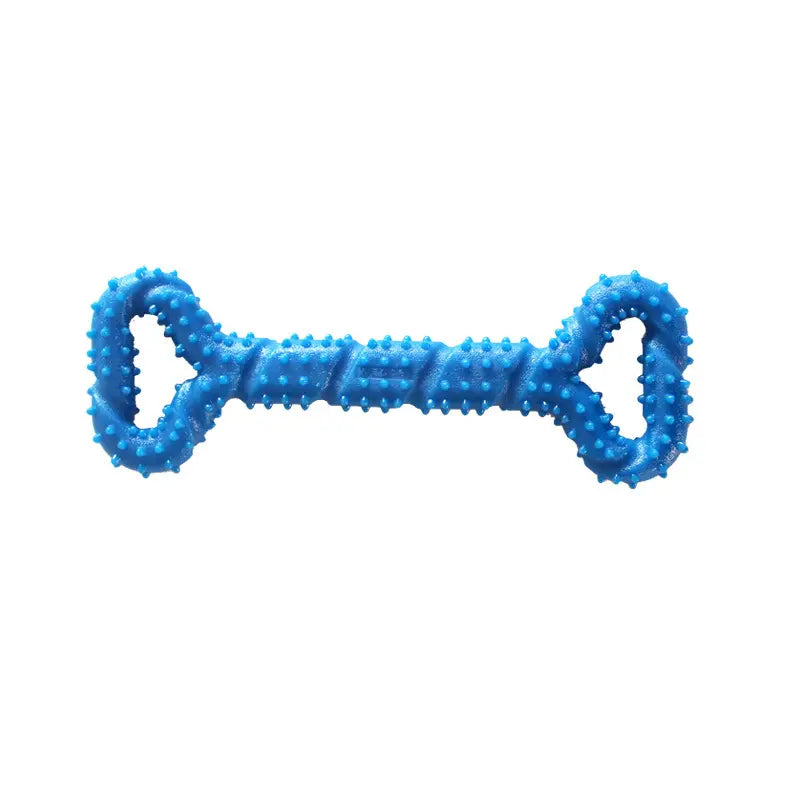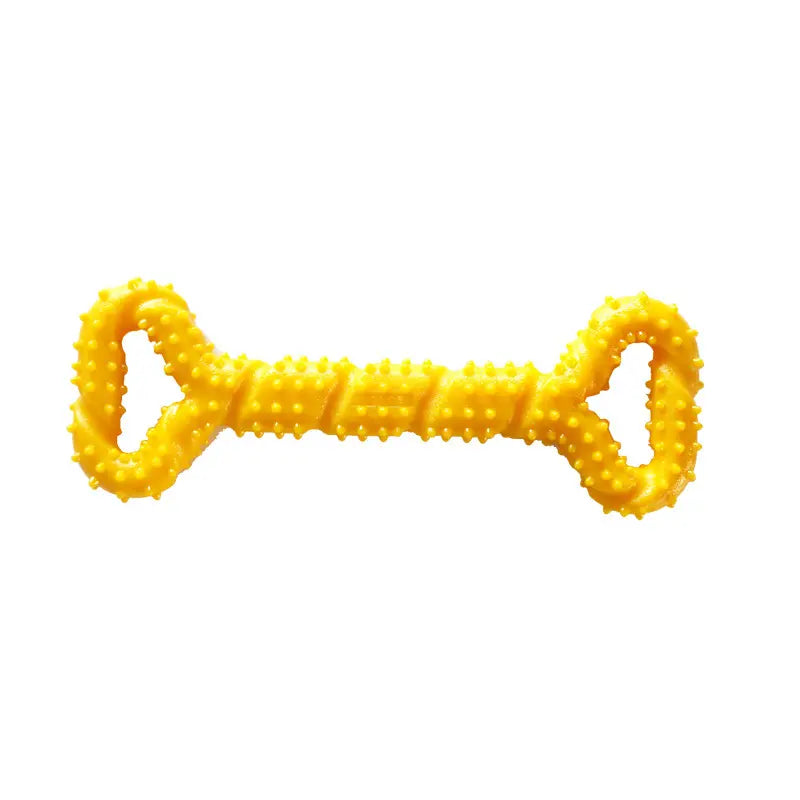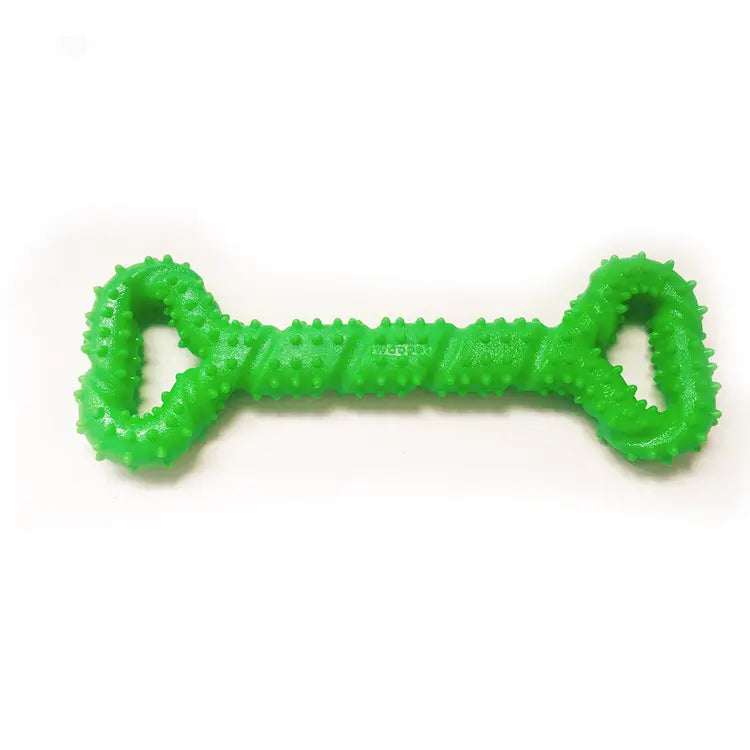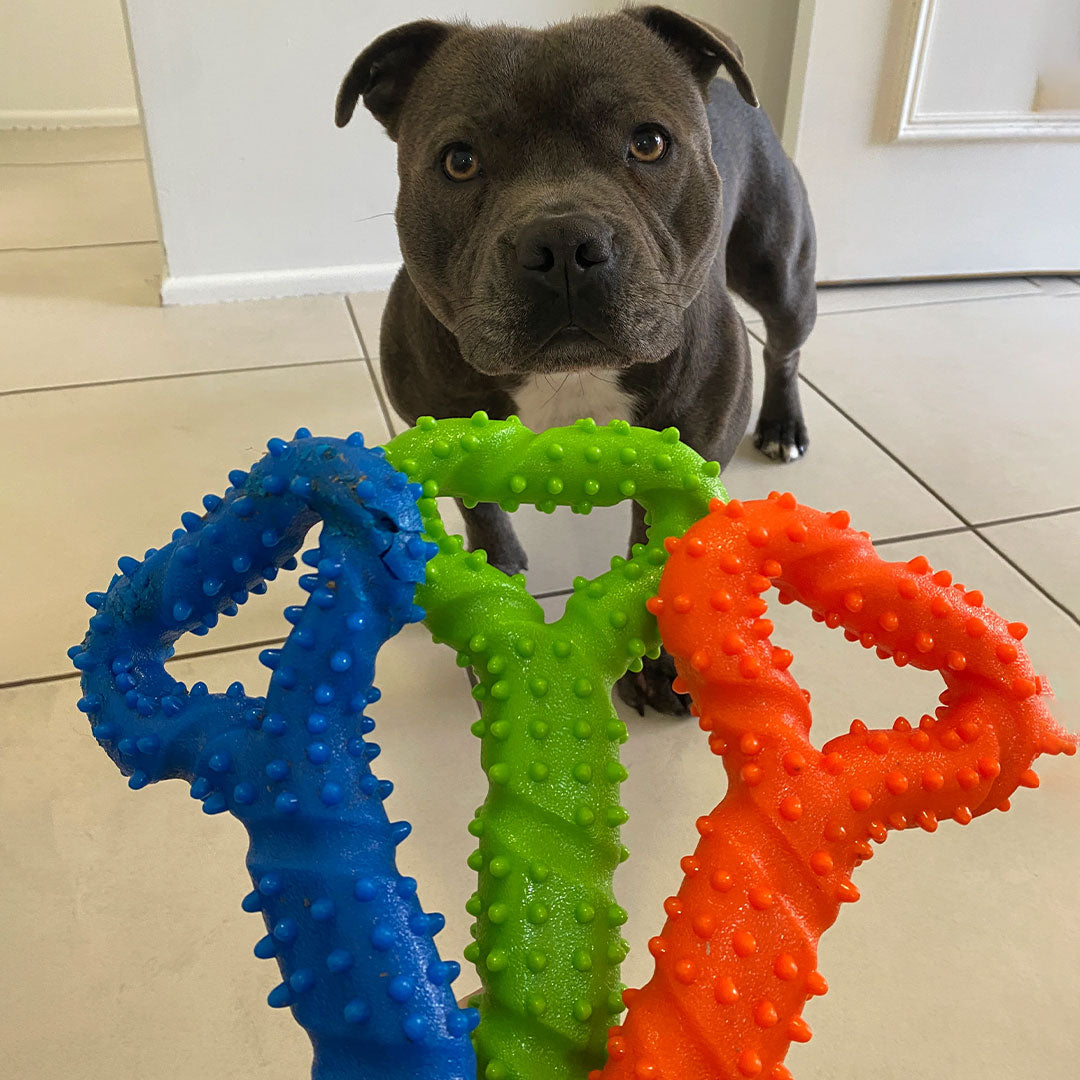 This durable chew handle can be used for a fun game of tug of war or to satisfy those chewing urges.
Introducing The Tommy Tug Handle named after out beloved friend @tommybluestaffy this is his absolute favourite toy.
This travel-friendly toy is perfect for dog park adventures or multiple dog households. It allows dogs to entertain themselves with a thrilling tug-of-war match. Alternatively, use it for a bonding game of tug with your bestie.
Measuring approximately 32cm in length, this toy is built to last. However, if your pup is an enthusiastic toy ripper, we recommend trying our Nylon Skull Bone for added durability.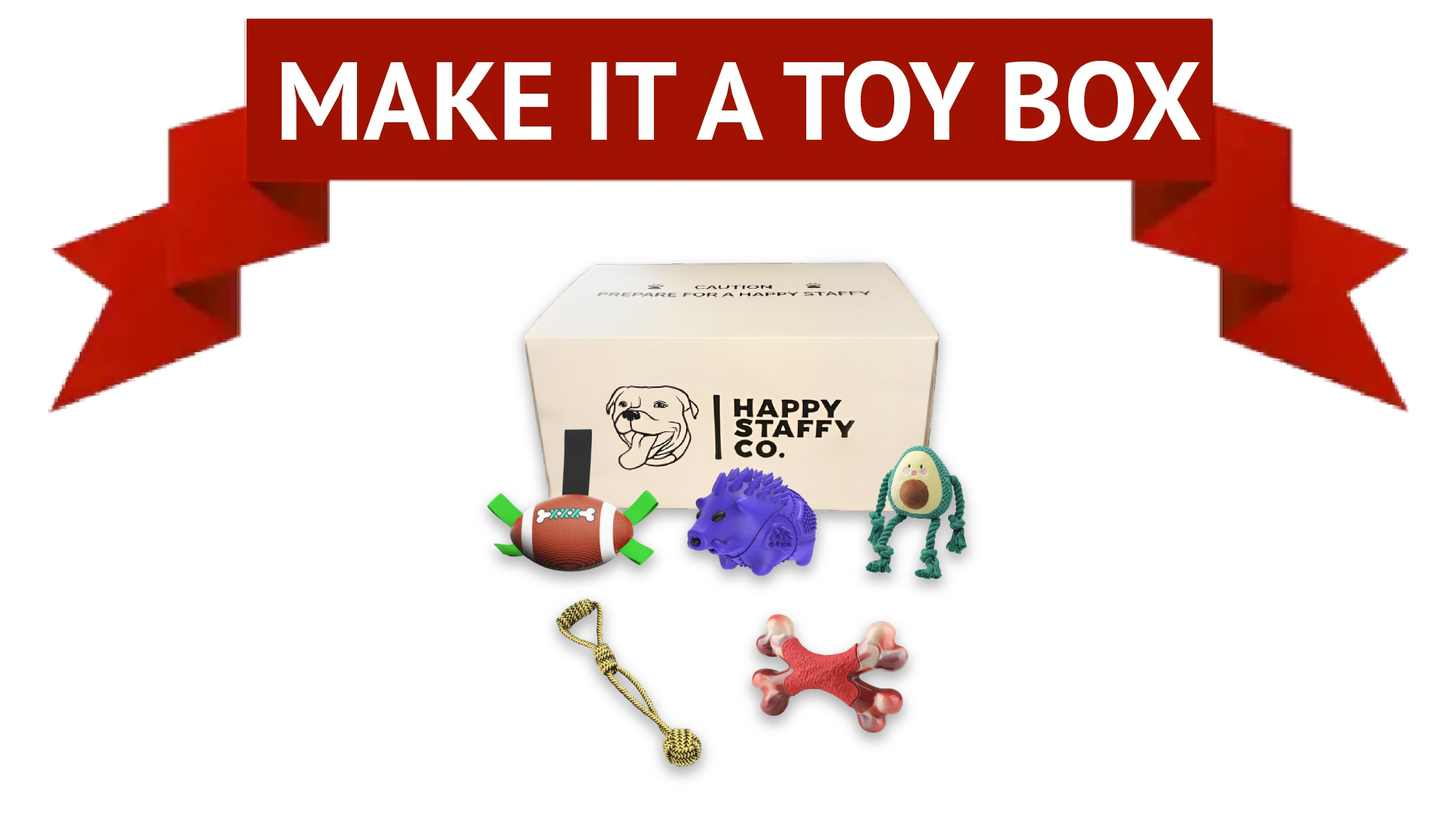 Let customers speak for us
Why Happy Staffy Co Toy Boxes?
Each box has been carefully crafted with a versatile range of toys to provide a number of benefits. No matter how your furry friend is feeling there's always a toy for the occasion.
Occupier
Hard to destroy toys made from materials such as Nylon & rubber. Keeping your pup entertained for hours on end whilst safeguarding your furniture.
Interactive
Interactive toys that are designed to get you in on the fun whilst stimulating your dog and relieving anxiety.
Rope
The threads on rope toys act as tooth floss, removing food particles and tartar giving your dog healthy teeth and clean gums.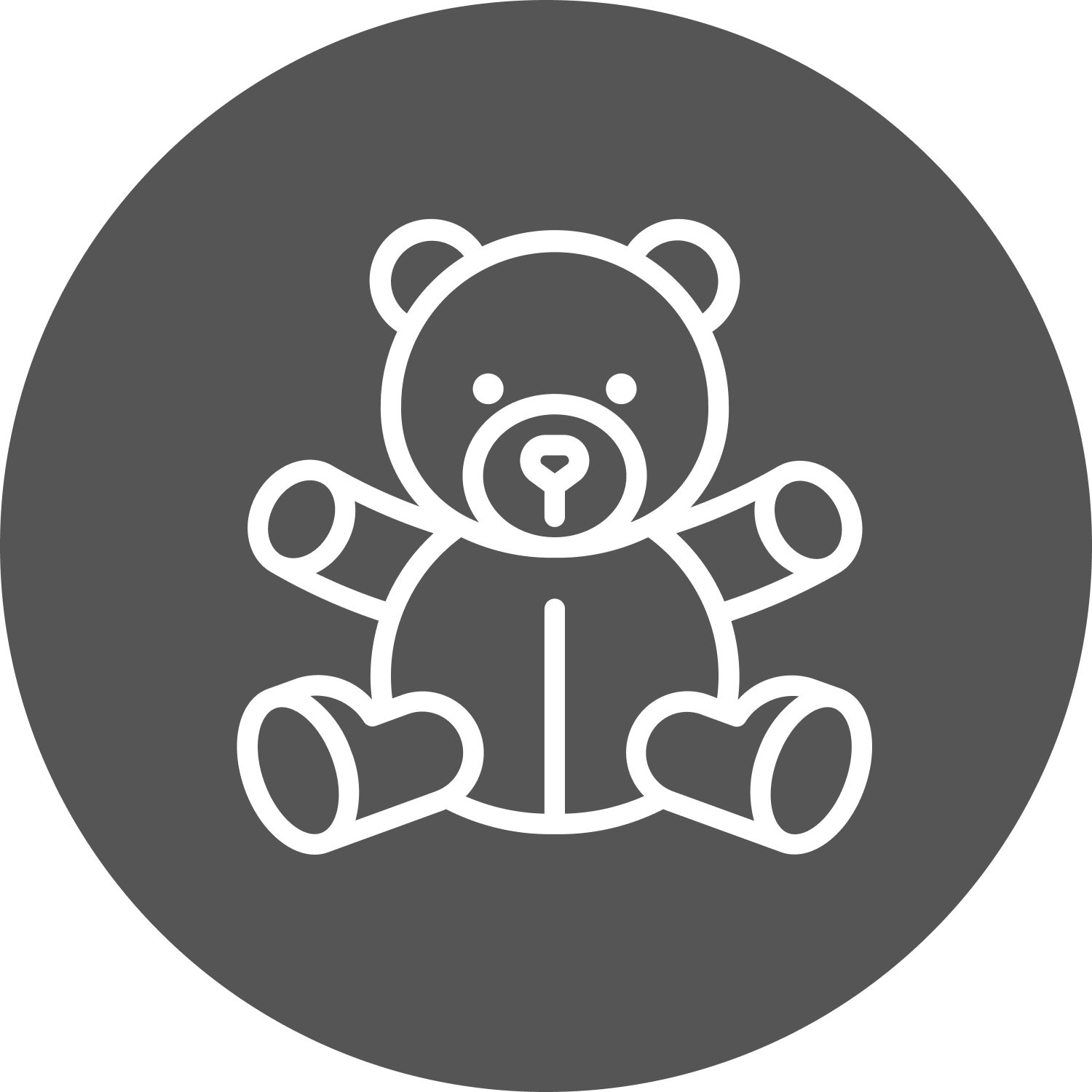 Plush
Soft & plush toys provide a sense of comfort for your puppy allowing them to nurture and cuddle their toys.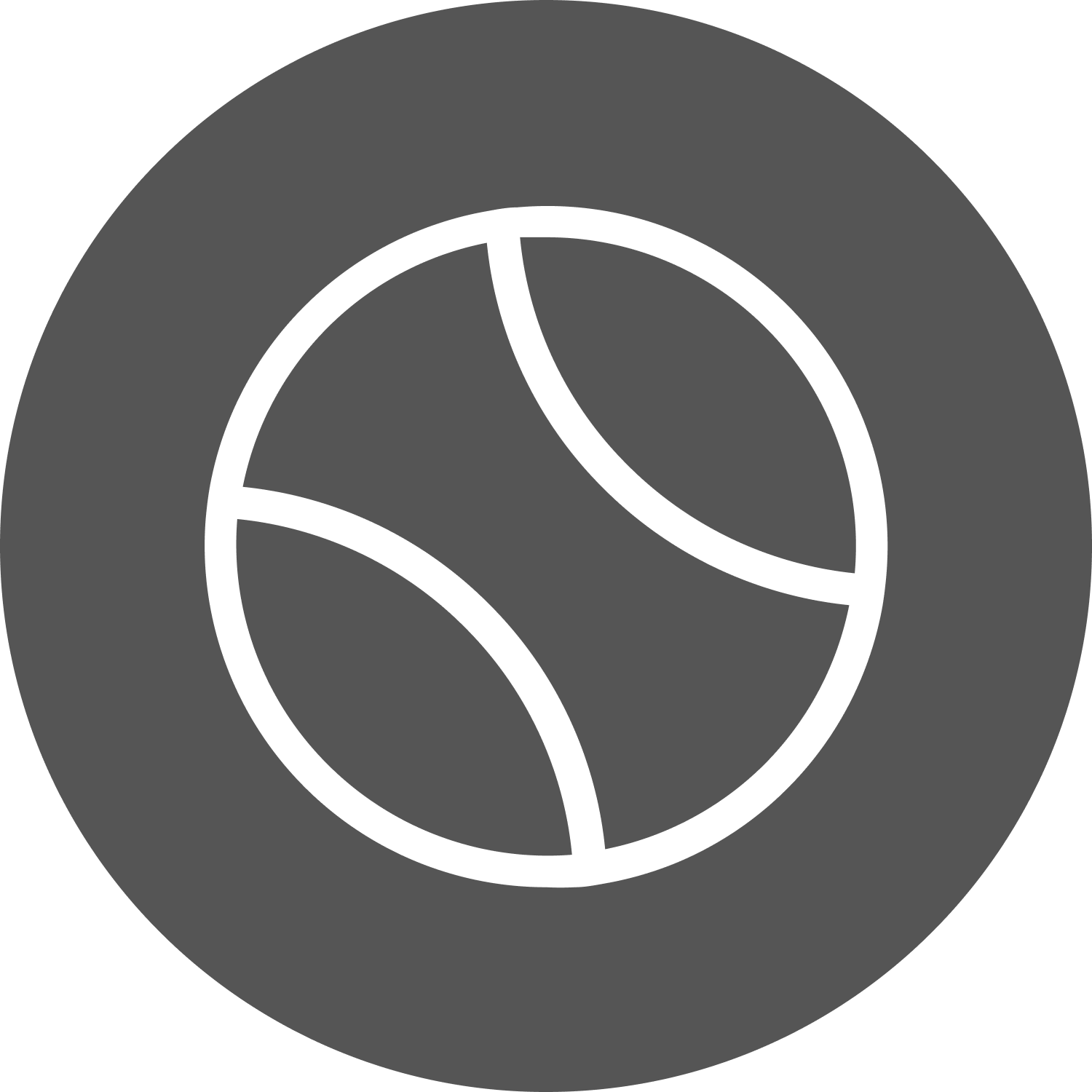 Fetch
Fetch is proven to strengthen the bond with your dog whilst burning lots of energy for a good night's sleep.
Dental Health
Regular use of these toys will help massage your dog's gums and reduce the chances of harmful bacteria or plaque forming on their teeth.
Best bed
Love this bed and the dog loves it to
Quality
Just what I wanted. Great toys for my American staffy and British bulldog they love them thanks
Elsie
Elsie has already chewed some of the crocodile tail. She is chewing everything. She made the wheel squeak and spent the next hour trying to do it again. I'm glad these toys are tough, she's relentless
Skullie bone..
Excellent quality, im impressed.More importantly my dog is impressed.
Test Run in Progress
Just arrive surprised at the size and weight of the toys … in a good way.
MAC currently doing the testing one by one