Toy Durability Scale
Not all dogs chew the same - some prefer soft, cuddly toys that they can snuggle up to and other pups will rip the most durable toy to shreds in just a few minutes.
With our Doggo Durability Scale, you can easily identify which toys best suit your furry friend's play style and chewing strength — that means more fun for them and less destroyed toys for you.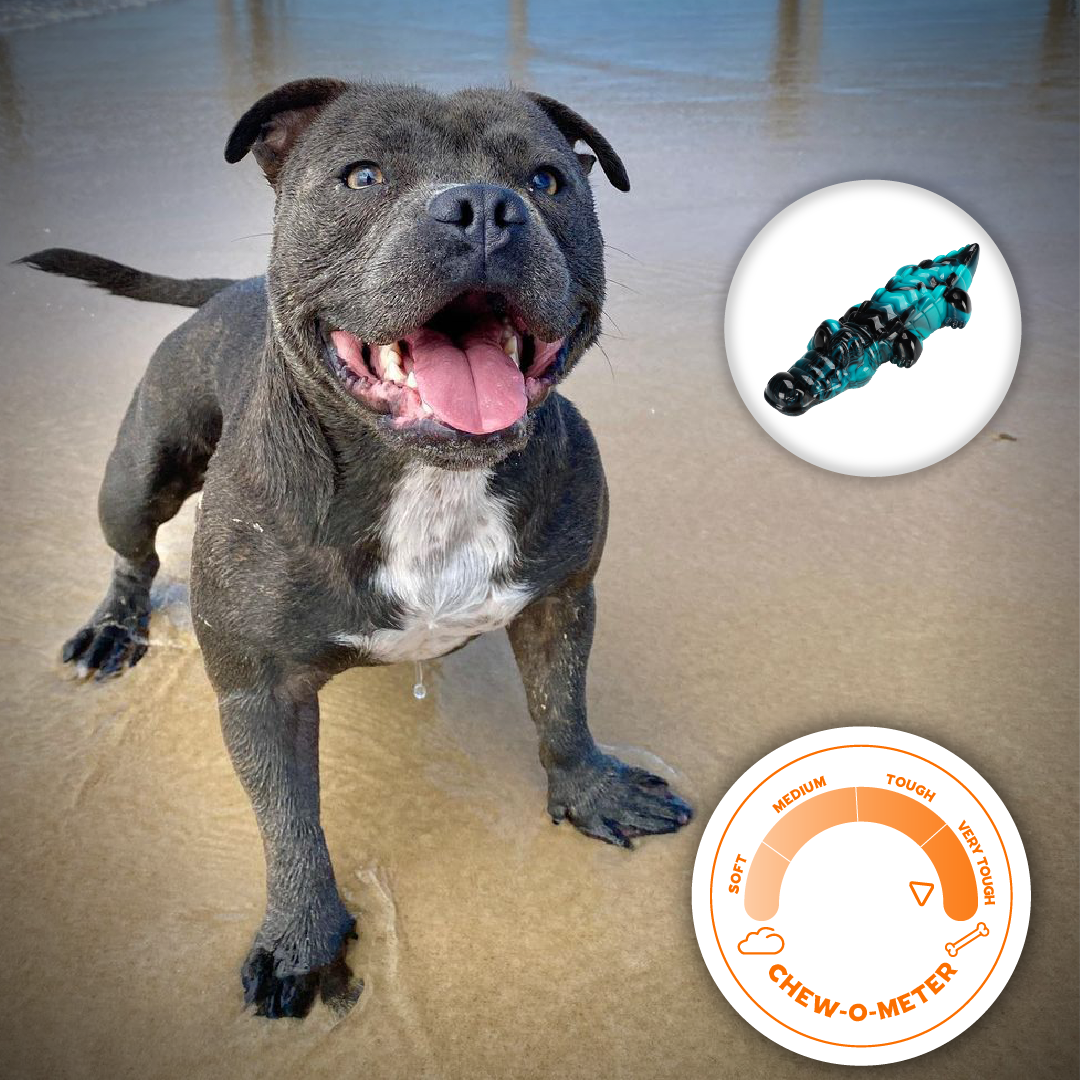 Chewzilla Certified (Coming Soon)
These toys are engineered to withstand extreme wear and tear from even the mightiest of chewers. Built with tough materials like nylon, they are virtually indestructible. Ideal for power chewers or dogs who love a challenge, these toys can endure rigorous play while staying intact.

Happy tip: Normal wear is bound to occur over time if your dog is chewing this style of toy daily. Make sure to swap up your dog's toys to keep them interested!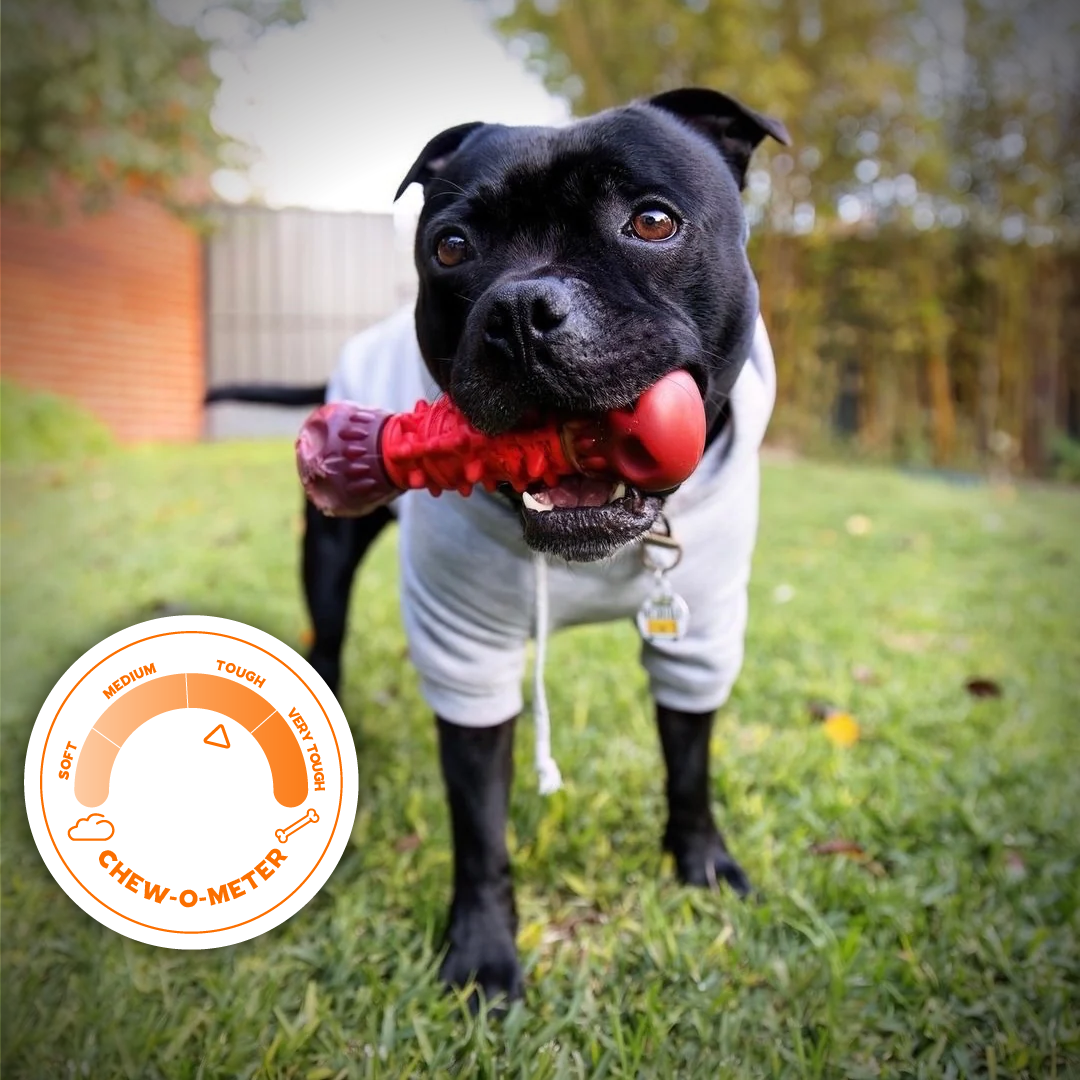 Chomp Champion
Toys at this level are designed for moderate chewers. Crafted from durable materials, such as rubber and nylon, they strike the perfect balance between toughness and fun. Toys with a rubber component can provide longer, more fulfilling chewing sessions for your pup. Although they are not completely indestructible, these toys can withstand a good amount of chewing. While rubber pieces can become chewed, the overall toy will last for many months.

Happy tip: Moderate-level chew toys are perfect for keeping teething or energetic puppies entertained.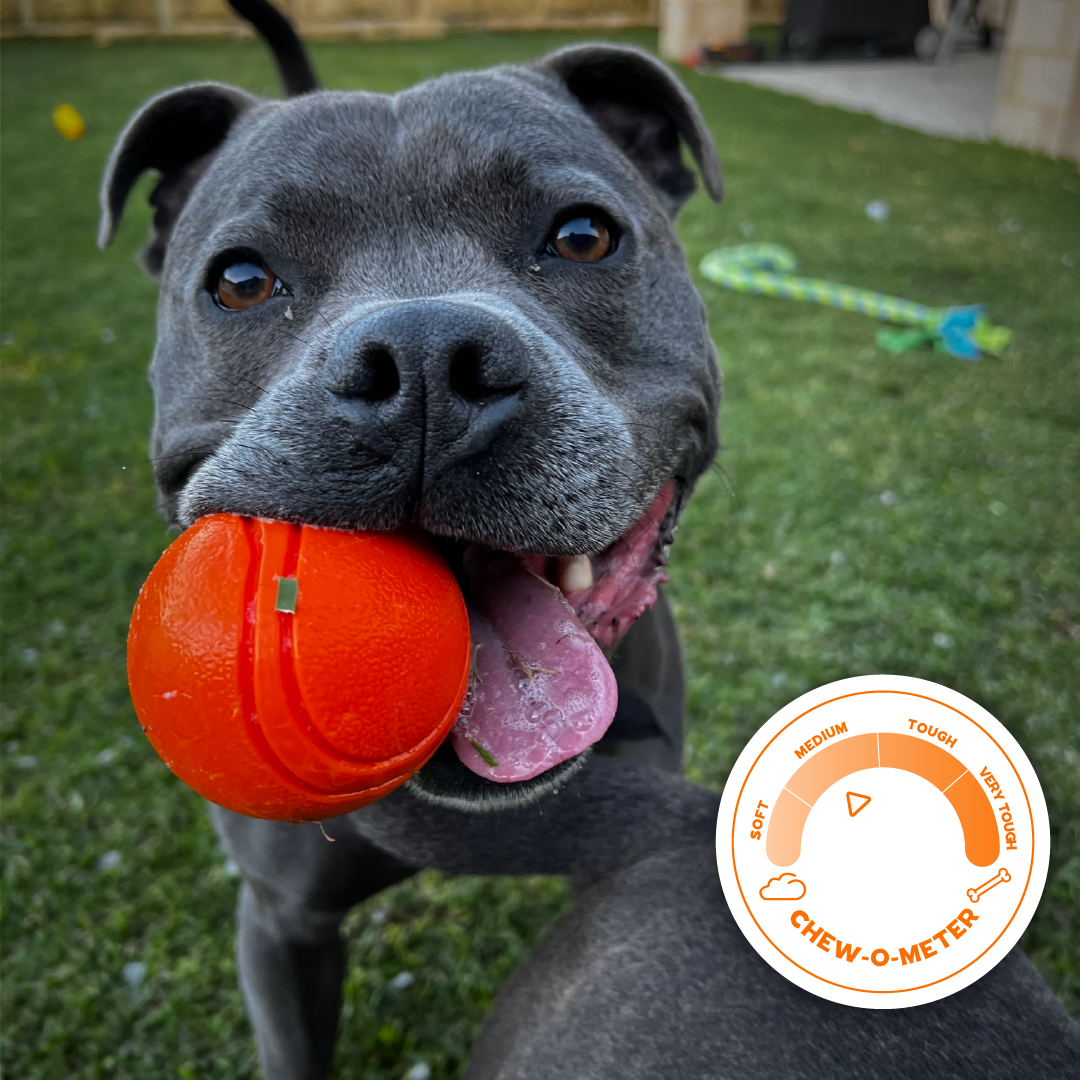 Playful Paws
Designed for a good time and a long time, these sturdy toys are made from durable materials (such as rubber) and will add extra fun to any play time or walk. While tough, we recommend not leaving your pooch unattended with these toys and bringing them out for supervised play. If you're looking for toys that can entertain your bestie all day, try our Chewzilla Certified or Chomp Champion toys.

Happy Tip: Try adding peanut butter or yoghurt to rubber toys for hours of entertainment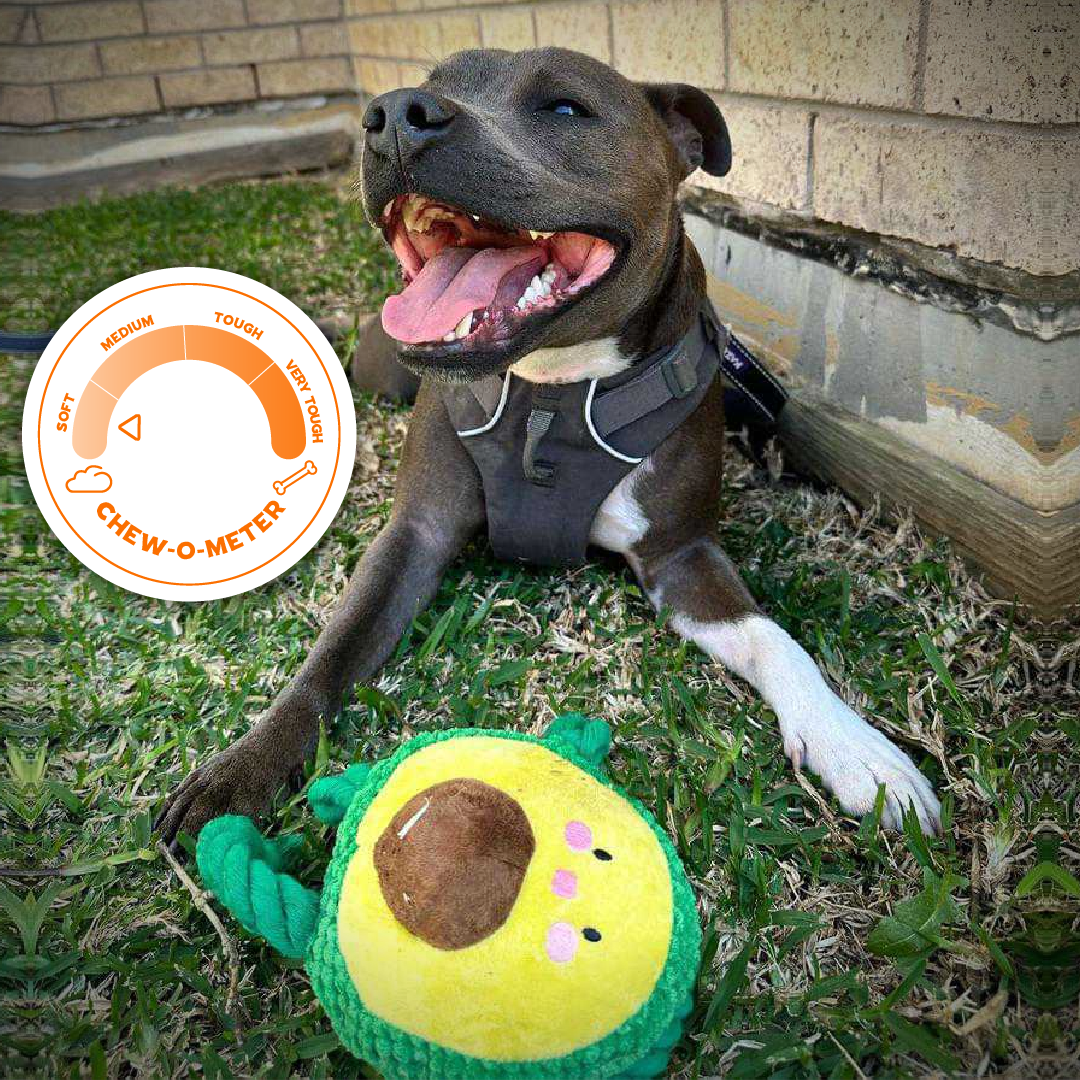 Mellow Muncher
Perfect for light chewers or gentle players, toys in this category are perfect for soothing anxious dogs or adding a touch of comfort to your pup's day. Made from softer materials like plush or fleece, they are not meant for heavy chewing (unless you want your house covered with stuffing).

Happy tip: Teaching puppies how to treat soft toys from a young age will help them to enjoy the benefits of soft toys as they age.
Got a question about which toy is best for your pup? Email hello@happystaffyco.com. Our Happy Team is always here to help.